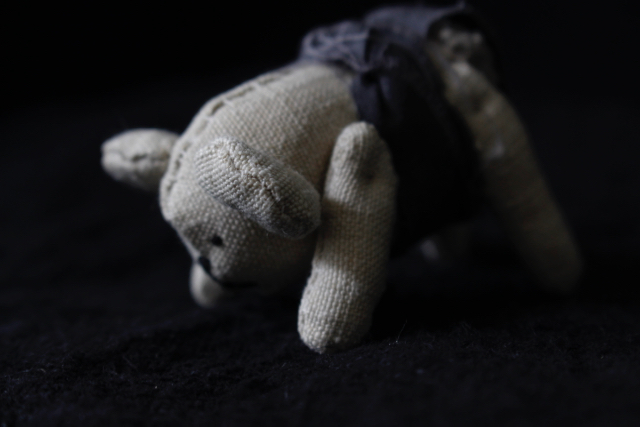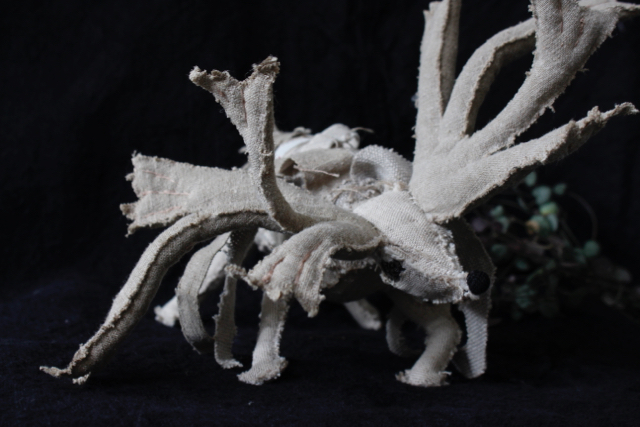 A very small bear wanted to take sumo.
It was because he felt he was getting stronger.
"I am a dragon. I am a tiger."
He is a bear, but the feeling that he is strong is getting very big.
When he was looking for "prey", He met a big horn deer.
Big horn deer had a very respectable horn.
A fellow's deer had cut down the corner to prepare a small horn but did not dare to deal with a big horn deer.
The bigger the angle the better.
It is better for the curry to have a bigger ingredient.
He was such a deer.
The horn grew steadily and gradually began to boast to his colleagues.
Look at my horn. I am strong. That has become his habit.
And he also was looking for "prey" at that time to show off his power.
A very small bear challenged a big horn deer.
A big horn deer, of course, got the game.
They decided to play sumo wrestling seriously.
A very small bear got a hand on the ground.
"HAKKEYOI !"
The bear gets a voice.
A big horn dealt with the ground as well.
"NOKOTTA !"
A deer also makes a voice.
The moment when the two tried to hit
DOOOON!
A big horn dead collapsed.
The deer was too big to support and it collapsed.
A very small bear won.
However, the feelings of the bear cloudy for some reason.
The bear looked up at the sky for a while, looking at the very splendid horn of the fallen deer.
A very small bear was silent and left the spot.
…next episode
とても小さな熊は、相撲をとりたがっていた。
自分がとても強くなっていた気がしていたからだ。
自分は龍だ。自分は虎だ。
彼は熊なのだが、自分が強いという気持ちはとても大きくなっていた。
彼が"獲物"を探している時、大きな角の鹿と出会った。
大きな角の鹿は、とても立派な角を持っていた。
仲間の鹿は角を削り小さな角に整えていたのだが、大きな角の鹿は、あえてそうしなかった。
角は大きい方が良い。
カレーだって具が大きい方が良い。
そういう鹿だった。
角はどんどん大きくなり、やがて仲間に自慢するようになった。
俺の角を見ろ。俺は強いんだ。それが彼の口癖になった。
そして、彼もまたその時、自分の力を誇示するべく、"獲物"を探していたのだろう。
とても小さな熊は、大きな角の鹿に勝負を挑んだ。
大きな角の鹿は、もちろんその勝負を受けた。
彼らは、相撲の真剣勝負をすることになった。
とても小さな熊は、地面に手をついた。
「ハッケヨイ!」
熊は声を出す。
大きな角の鹿も地面に手をついた。
「ノコッタ!」
鹿も声を出す。
両者がぶつかろうとした瞬間
ズドーン!
大きな角の鹿が倒れた。
鹿は角が大きすぎて支えきれなかったのか、倒れてしまったのだ。
とても小さな熊は勝ったのだ。
しかし、熊の気持ちはなぜか曇った。
倒れている鹿のとても立派な角を見て、熊は少しの間、空を見上げた。
とても小さな熊は無言で、その場を立ち去っていった。
つづく…