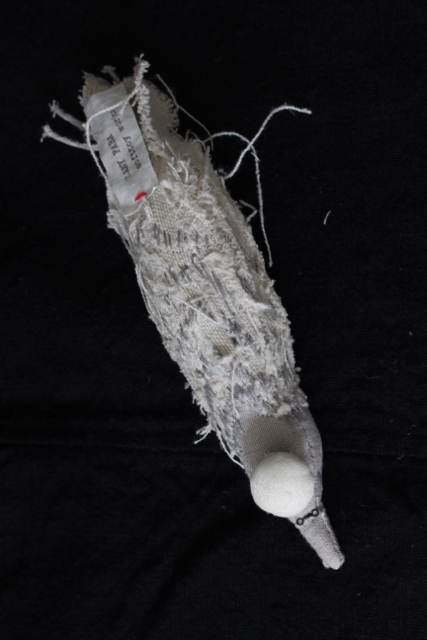 Her birthplace was a very rich home.
She spent the childhood period without any inconvenience.
In spite of being a politician and the hospital person concerned leaving a lot of visitors in a house, interchange was deep with the cultured person including the novelist.
From this time, she has begun to be picked up on the rail which her parents spread.
The parents wanted to let her work for a hospital.
However, Nightingale with the question shows the repulsion to a parent on the rail which the parent decided when she approach it in puberty.
So-called "go off the rails".
Nightingale which went wrong took charge in a mountain.
It did anything to be interested.
She danced like crazy overnight.
And she who was not met injured every thing.
It was not unusual to play with animals one-on-one.
She put on a sharp hat in a heart.
Meanwhile, a case happens.
The animals which planned retaliation to her who took charge attacked her parent.
The parents who were injured seriously.
She who can do nothing.
She who was stunned couldn't but just remain standing.
A certain novelist visited at the moment.
The novelist was surprised and gave first aid.
"Get a doctor immediately!" The novelist said to her.
She brought a doctor of the mountain Hospital hastily.
The doctor was treated immediately.
It was a go-getter.
The parents were safe with two people.
Nobody blamed her.
Then thing, she decided to aim at the nurse.
For inborn courage and nature, she took off a sharp hat and would put on a nurse cap.
next episode…
彼女の生まれはとても裕福な家だった。
幼少期は何の不便もなく過ごしていた。
家には来訪者も多く、政治家や病院関係者はさることながら、小説家など文化人とも交流が深かった。
この頃から、彼女は敷いたレールに乗せられ始めた。
両親は、彼女を病院に勤めさせたかった。
しかし、思春期に差し掛かる頃、
親の決めたレールに疑問を持ったナイチンゲールは、親への反発をみせる。
いわゆる、"グレる"というやつである。
グレたナイチンゲールは、山を暴走した。
興味のあることは何でもした。
一晩中踊り狂ったりもした。
そして、満たされない彼女は、ありとあらゆるものを傷つけた。
動物たちと一対一で勝負をすることも珍しくなかった。
彼女は心に尖った帽子をかぶっていたのだ。
そんな中、事件が起こる。
暴走する彼女に報復を企てた動物たちが、彼女の親を襲ったのだ。
大怪我をした両親。
何もできない彼女。
呆然とする彼女は、ただただ、立ち尽くすしかなかった。
ちょうどその時、ある小説家が訪ねてきた。
小説家はびっくりし、応急手当をした。
「すぐに医者を呼んできて!」
小説家は彼女に言った。
彼女は、急いで山病院の医者を連れてきた。
医者はすぐに治療をした。
凄腕だった。
両親は、二人とも無事だった。
誰も彼女を責めなかった。
それからというもの、彼女は看護師を目指すことに決めた。
持ち前の度胸と根性で、尖った帽子を脱ぎ、ナースキャップをかぶることになったのだった。
つづく