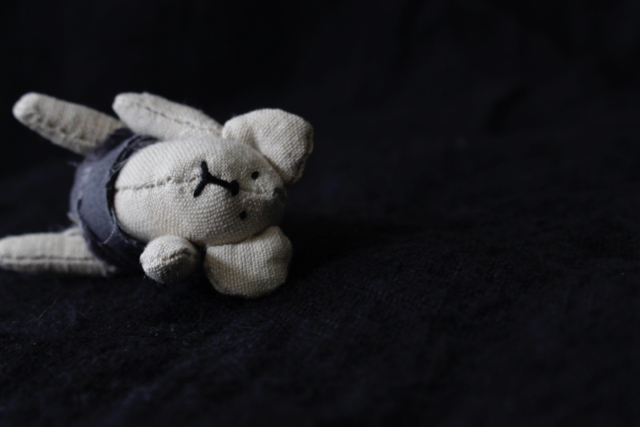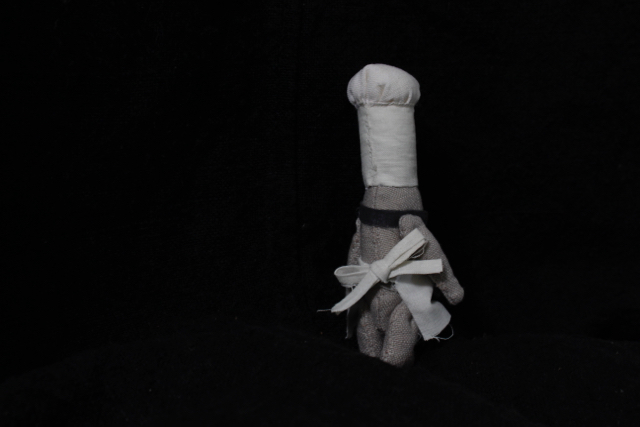 There are many regular customers in the restaurant of the small chef.
A regular customer has "very tiny bear".
It is a very tiny bear to sit at that big seat at a table quietly.
The bear winds up a mawashi of the sumo.
His voice is muffled up.
Small chef is aware that he is doing it on purpose.
It is occasionally to become a normal way of speaking.
Perhaps, a very small bear feels a big sumo wrestling.
The seat always designates a seat of a large table.
Usually six people can sit down.
A small chef passes silently to that seat.
Very tiny bears order Weight-gaining stew for sumo, Ochazuke and Napolitan every time.
Weight-gaining stew for sumo and Ochazuke are slowly slowly eating somehow,
Always give up before you get into Napolitan.
Because he knows that, from a certain time small chef 's lunch had become cold napolitan.
Anyway, because he is a sumo wrestler, Weight-gaining stew for sumo and Ochazuke are obliged and eaten.
It is a selfish image.
Probably, what you really want to eat is Napolitan.
A small chef complains to the customer.
But in his heart he call him a "sumowly" with a slight irony.
next episode…
小さなコックのレストランには、常連客が多い。
その中の一人に、"とても小さな熊"がいる。
あの大きなテーブル席にちょこんと座っているのが、とても小さな熊だ。
熊は相撲のまわしを巻いている。
喋り方も少し、こもっている。
小さなコックは、その喋り方が、わざとだと気づいている。
気を抜くと普通に喋る時があるからだ。
きっと、とても小さな熊は、大きな相撲取りの気持ちでいるのだろう。
席は、いつも大きなテーブルの席を指定する。
普通は6人は座れる席だ。
小さなコックは、黙ってその席へ通す。
とても小さな熊は、毎回、ちゃんこ鍋とお茶漬けとナポリタンを頼む。
ちゃんこ鍋とお茶漬けは、ゆっくりゆっくり、何とか食べるのだが、
いつもナポリタンに手をつける前に、ギブアップするのだ。
それが分かっているから、いつの頃からか小さなコックのお昼ご飯は、冷めたナポリタンになった。
とにかく自分が相撲取りであるから、ちゃんこ鍋とお茶漬けは義務感で食べるのだ。
勝手なイメージだ。
おそらく、本当に食べたいものはナポリタンなのだろう。
小さなコックは、お客に文句は言わない。
でも、心の中では、少し皮肉交じりに彼のことを"席取り"と呼んでいる。
つづく。