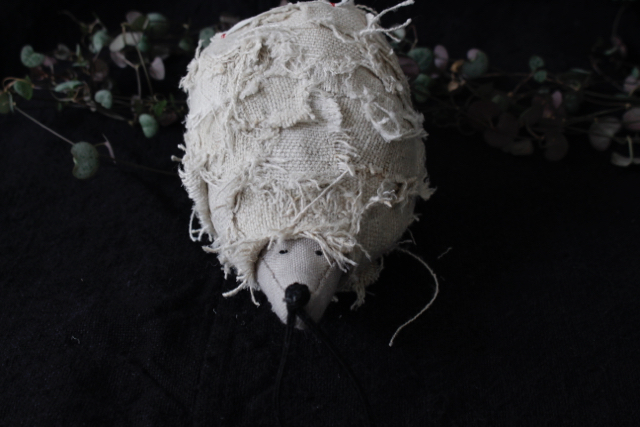 Mr.Hary is a hedgehog.
Oneself has Mr.Hary proudly.
And Mr.Hary is a reckless rush type.
The reason why such Mr.Hary disappeared to the mountain was that he noticed the existence of glasses.
Of oneself because had poor eyesight, was convinced that lost sight of an illusion animal.
Mr.Hary carry it out immediately since he thought so.
He obtained glasses immediately.
However, the glasses were not fit.
When he wore the glasses, he had a headache
He does not see even more.
Mr.Hary did not compromise. He is stubborn.
He obtained every glass.
The 101st glasses which he spent last money.
…the glasses were not fit,too.
He repeatedly failed 101 times and noticed.
He does not have poor eyesight.
It having become without money to have noticed one more.
Therefore it was to sell glasses to have hit.
Mr.Hary after starting business did business for the first time in life.
"I am peddling glasses. I want you to buy glasses. "
"It is a face not to watch. Did you begin it recently? Such as some bulb learn and follow it. "
The world was cold unexpectedly.
He shook with anger.
"I am hedgehog. I do not ask you. "
The business is not suitable. Mr.Hary thought.
He thought a shop to open and, in a mountain, decided to wait for somebody.
"Somebody came."
"Oh.Because I was like you, a bamboo shoot, I have misunderstood it."
"I am hedgehog. A master is a rude guy. Get out!"
Mr.Hary who repeated such a thing gradually shut a heart and a mouth.
Mr.Hary continued shutting a mouth for 30 years.
Meanwhile, Mr.Hary will come across the shortsighted bear.
next episode…
針先生はハリネズミだ。
針先生は自分に誇りを持っている。
そして、針先生は猪突猛進タイプだ。
そんな針先生が山へと姿を消したのは、眼鏡の存在に気づいたからだった。
幻の動物を見失うのは、自分の目が悪いからだと思い込んだ。
思い込んだからには、針先生は突き進む。
眼鏡をすぐに手に入れた。
しかし、その眼鏡は合わなかった。
眼鏡をかけるとグワングワンする。
余計に見えないのだ。
針先生は折れなかった。ひたすらまっすぐだ。
ありとあらゆる眼鏡を手に入れたのだ。
なけなしの財産をはたいて手に入れた101個目の眼鏡。
…やっぱりグワングワンした。
101個目にして、針先生は気がついた。
僕は目が悪くありましぇん。と。
もう一つ気付いたことは、財産も無くなってしまったこと。
そこで、思いついたのは眼鏡を売ることだった。
商売を始めた針先生は生まれて初めて営業した。
「我輩は、眼鏡行商である。眼鏡を買って欲しいのだが。」
  「見ない顔だね。最近始めたの?なんか球根みたいな体してるね。」
世間は思いのほか冷ややかだった。
針先生は怒りに震えた。
「我輩は、ハリネズミである。もういい。お前には頼まん。」
営業は向かない。針先生は考えた。
店を開けば良いと思い、山の中で、誰かを待つことにした。
「お、誰かが来た」
  「あれ、眼鏡屋さんか。あなた、タケノコみたいだったから勘違いしちゃった。」
「我輩は、ハリネズミである。お主は失礼なやつだ。帰れ!」
そんなことを繰り返した針先生は、次第に心と口を閉ざした。
針先生が口を閉ざしてから約30年経つという。
そんな中、針先生は近眼の熊に出会うことになる。
つづく。