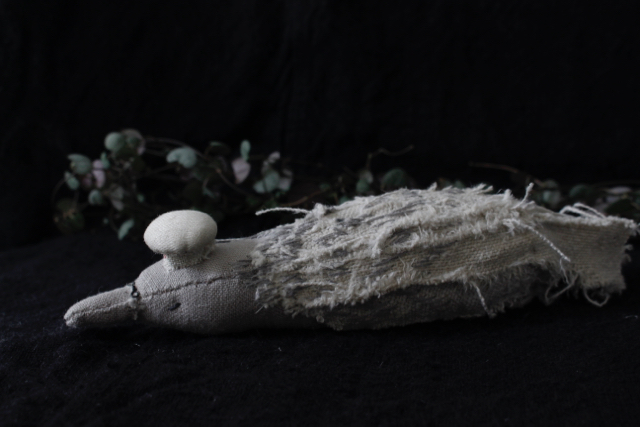 The letter of introduction which was able to grow old which the shortsighted bear has in its hand.
It is the letter of introduction which the graceful nurse gave expressly.
He has not yet watched the contents.
He received it for three when I opened a seal.
To shortsighted bear as for one of them. Another one of them for glasses peddling. Finally, to a chef.
The letter of introduction which I gave expressly while She was busy.
What kind of person was she?
The shortsighted bear decides to read her letter of introduction.
"shortsightedness and hunger to the bear state of the trouble.
There are glasses peddling and the chef of my acquaintance.
Please go to meet.
Because it is people very difficult to deal with, I attach a letter of introduction. "
…What tender. It is like the angel.
What was the shortsighted bear for her life?
Think.
・
・
・
Her name is a nightingale.
It is the classic name.
She aimed at the nurse not to be ashamed of the name.
She worked hard for study desperately day and night.
Glasses were necessary sometime.
She worked hard at study day after day.
And her dream came true.
The fancy place of the university hospital was prepared for.
However, the place that she saw is a field battle hospital.
She accomplished it magnificently.
She treated a patient day after day.
And war was over, and she died.
She put the body in the severe environment why and would reach it before I died.
Let's decide to recite her story only a little.
next episode…
近眼の熊が手にしている古びれた紹介状。
品のいい看護師さんがわざわざくれた紹介状だ。
中身はまだ見ていない。
封を開けてみると、3通入っていた。
1通は近眼の熊に。もう1通は眼鏡行商へ。最後はシェフへ、と書いてあった。
忙しい中、わざわざくれた紹介状。
彼女がどんな方だったのか。
近眼の熊は、彼女の紹介状を読んでみることにする。
"近眼と空腹でお悩みの熊様へ。
私の知り合いの眼鏡行商とシェフがいます。
ぜひ、会いに行ってみて下さい。
一筋縄ではいかない方達なので、紹介状をつけます。"
…なんて優しいんだ。天使のようだ。
近眼の熊は、彼女の一生はどんなものだったのか。
思いを馳せる。
・
・
・
彼女の名前は、ナイチンゲール。
伝統ある名前だ。
その名に恥じぬよう、彼女は看護師を目指した。
昼も夜も必死に勉学にいそしんだ。
いつの日か、眼鏡が必要になった。
来る日も来る日も勉学に励んだ。
そして、彼女の夢は叶った。
大学病院の晴れの舞台が用意された。
しかし、彼女が望んだ場所は、野戦病院。
彼女は立派にやり遂げた。
来る日も来る日も患者を手当てした。
そして、戦争が終わり、彼女は息を引き取った。
彼女はなぜ、厳しい環境に身を置き、
息をひきとるまでに至ったのであろう。
少しだけ彼女の話を語ることにしよう。
つづく。