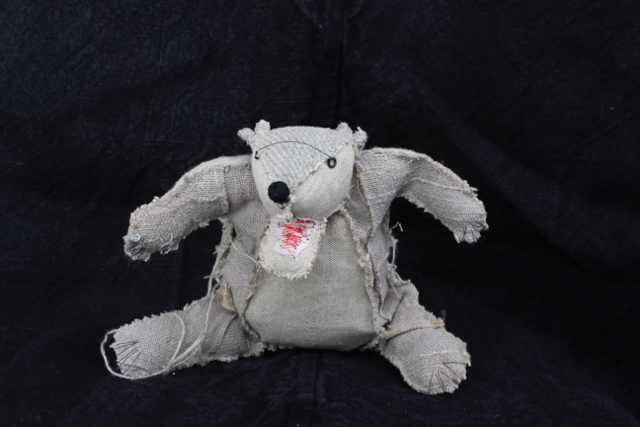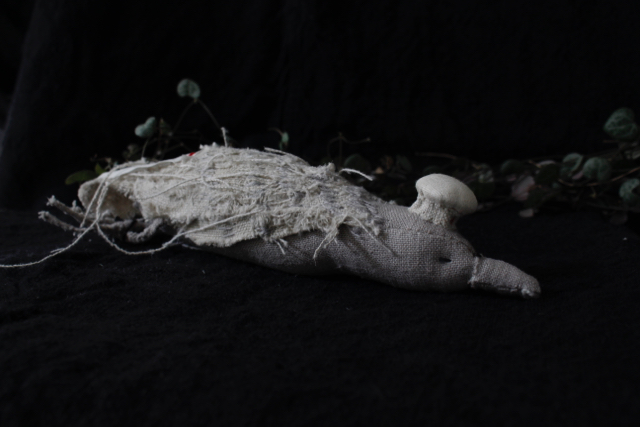 His feeling became exalted after the shortsighted bear left the hospital.
"I can see"! I can see! Was the autumn mountain so bright? The bear of the feeling that wants to jump up and down.
He having the small glasses which it is hard to treat a little.
He looks into glasses many times.
"That is an edible nut. That is the mushroom which is not edible."
He distinguish it absorbedly and eat absorbedly.
He hear a sound in large quantities.
He watch that one incidentally.
"That …"
It is war.
An ugly scene opened.
He see a thing not to wants to see.
He did not notice that a tragedy happened until present now.
He saw nothing.
The bear is extreme myopia.
He can see it now.
He see it.
He left glasses.
And He missed the eyes from all and disappeared to the heart of a mountain.
Completely forget the thing of the letter of introduction which you got from the graceful nurse.
・
・
・
And time went by.
The bear which continued sending shortsightedness life.
He saw a herd of elephants near immediately when I walked unsteadily.
A herd of elephants looks near to even shortsightedness.
Elephants talk.
"At last unpleasant one would approach when I thought that war was over."
"He seems to have much hair."
"Such as the checked pattern."
"By the way, a nurse has died…"
"Oh… I hate war!"
The bear thought about in various ways.
…The war seemed to be over somehow or other.
…Is it me to be weird? Then there is not it.
The nurse of the hospital…
The graceful nurse!
The heart of the bear hastens beating suddenly.
He take out the small glasses which closed.
And the letter of introduction that what I entered together became old.
The shortsighted bear stood in utter amazement for a while.
…next episode
近視の熊が、病院を出てから彼の気持ちは高揚していた。
「見える!見える!秋の山はこんなにも鮮やかだったのか!」
喜び、飛び跳ねたい気持ちの熊。
ちょっと扱いにくい小さな眼鏡を持つ熊。
なんども眼鏡を覗き込む。
「あれは食べられる木の実だ。あれは食べられないキノコだ。」
夢中で判別し、夢中で食事をする。
ドーンと音がする。
ふと、そちらを見る。
「あれは・・・」
戦争だ。
醜い光景が広がっていた。
見たくないものが見える。
惨劇が起こっていたことに、今の今まで気づかなかった。
何も見えていなかった。
熊は極度の近視なのだ。
今は見える。
見えてしまう。
熊は、眼鏡をそっとしまった。
そして、すべてから目をそらし山奥へと姿を消したのだった。
あの品のいい看護師からもらった紹介状のこともすっかり忘れて。
・
・
・
そして、歳月は流れていった。
近眼生活を送り続けていた熊。
ふらふらと歩いていると、すぐ近くに象の群れが見えた。
近眼でも近ければ象の群れくらいは見える。
象たちが、話している。
「やっと戦争が終わったと思ったら、さっきさぁ、なんか気味が悪いのが近づいて来たでしょう。」
「そうそう、なんかフサフサしてたよねぇ」
「チェック柄みたいな毛だったよねぇ」
「フサフサと言えば、野戦病院の看護師さん、亡くなってしまったみたいだよぉ」
「えぇ〜?戦争って、嫌だわぁ」
熊は、いろいろ考えた。
 …どうやら戦争は終わったらしい。
 …気味悪いのは、俺?じゃないよね。
 病院の看護師さんが…
 品のいい看護師さん!
熊の心臓は、急に鼓動を早める。
しまっていたちっちゃな眼鏡を取り出す。
そして一緒に入っていたのは、古くなってしまった紹介状。
近眼の熊は、しばらく呆然と立っていた。
つづく。