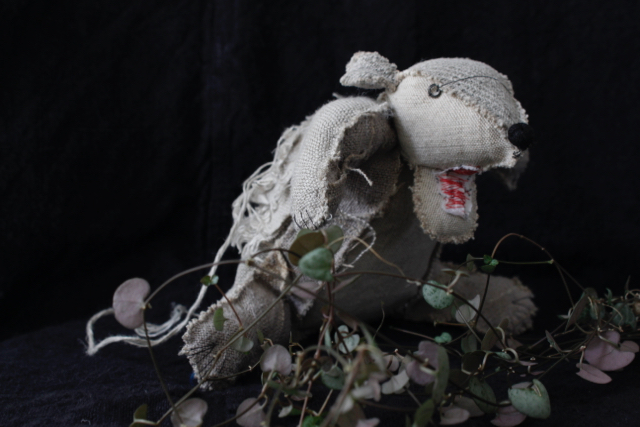 There is a hungry gray bear.
He wander mountain of autumn, because he wants food.
There are tree fruits in the mountain.
There are salmons in river.
There are many animals.
There are lots of food!
But,He is hungry.
Because, He is Shortsighted bear.
So,he fell down.
"I can not be helped in such a place…"
He was ready to die.
But, he was near a building.
He did not notice.
Myopia is horrible.
The building is hospital.
… next episode
空腹に耐えかねた灰色の熊。
食料を求め、秋の山をさまよっている。
紅葉の進む山には色とりどりの木の実。
冷たい川を登る鮭たち。
秋の恵みに浮き足立つ動物たち。
熊にとっての秋の味覚は目の前に溢れているように思える。
それでも空腹な灰色の熊。
そう、灰色の熊は、近視の熊だったのです。
近視の熊は空腹で倒れてしまいました。
「こんな誰もいないような場所では、助からない・・・」
覚悟を決めた近視の熊。
しかし、倒れた場所は、建物のすぐ近く。
熊は、こんなに近づいていたことに気づかなかったのです。
極度の近視とは恐ろしいものです。
その建物は、どうやら病院のようでした。
つづく