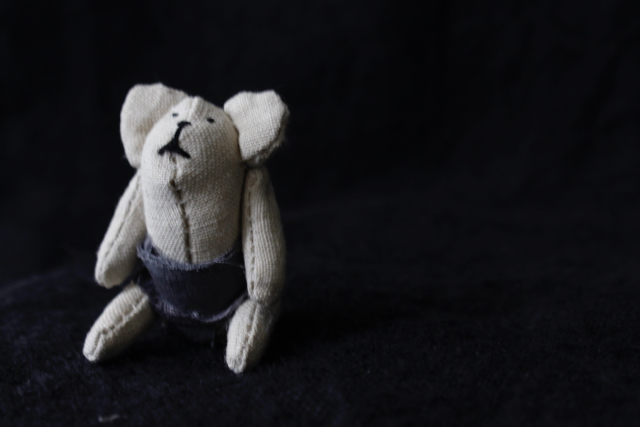 The reason why a very tiny bear aimed for sumo wrestling.
There is a slightly complicated reason for this.
A very tiny bear had a strong father.
His father was always a champion at a sumo wrestling competition in a group.
Such a father was proud of him.
But, what he was curious about was fashion
There is nothing he can does about it.
My father brought a very tiny bear to various places in order to put muscle strength even a little.
Salmon taking special training in the early flow of the river.
It is to train his legs.
Nail clike special training at big tree of 200 years old.
It is to train the power of the arm.
Watching a practice match with Kintaro.
It is to fight a fighting spirit.
But a very tiny bear did not feel like it.
Because when his body gets bigger, his favorite jeans will not come in.
His father was amazed at his son who was influenced by Shinjo.
His did not think to accept his father.
And a little before winter.
His father, who got on the ski, got out of speed and had an accident and died.
A very tiny bear received a big shock.
At the same time it took great responsibility.
He did not cry.
He think he would not cry if that strong father.
He turned up to look at the sky.
I wonder if he was crying.
No one knew it.
The next day, a tiny small bear wore "MAWASHI".
He is a type that enters from the shape.
And said he aimed for a good sumo wrestler.
He has been watching over the top of it since then.
next episode…
とても小さな熊が相撲取りを目指した理由。
これにはちょっとだけ複雑な理由がある。
とても小さな熊には、強い父親がいた。
父親は仲間内でやる相撲大会でいつもチャンピオンだった。
そんな父親が、彼には誇らしく見えていた。
しかし、とても小さな熊の興味があることと言えば、ファッションのことだったのだ。
こればかりはどうしようもない。
父親は少しでも筋力をつけさせるために、とても小さな熊を色々な場所へと連れて行った。
川の流れの早いところで鮭取り特訓。
足腰を鍛えるためだ。
樹齢200年の大木での爪とぎ特訓。
腕の力を鍛えるためだ。
金太郎との練習試合の観戦。
闘争心を養うためだ。
しかし、とても小さな熊は気分が乗らなかった。
体が大きくなると、お気に入りのジーパンが入らなくなるからだ。
父親は、新庄選手に影響を受けた息子に呆れ果てた。
とても小さな熊も、受け入れてもらおうとは思わなかった。
そして、少し前の冬。
スキーに乗った父親は、スピードを出しすぎて事故に遭い、亡くなってしまった。
とても小さな熊は、大きなショックを受けた。
と同時に大きな責任を背負ったのだ。
彼は泣かなかった。
きっとあの強い父親だったら泣かないだろうと思ったからだ。
彼は空を見るように上を向いた。
泣いていたのだろうか。
それは誰にも分からなかった。
次の日、とても小さな熊は"まわし"を着けた。
彼は形から入るタイプだ。
そして、立派な相撲取りを目指すと言った。
彼はそれからずっと上を見続けている。
つづく。