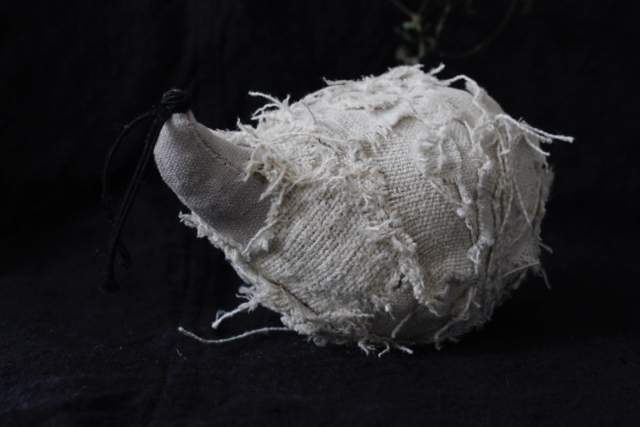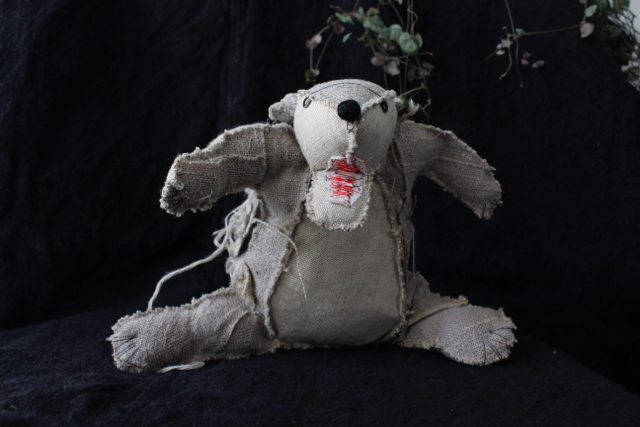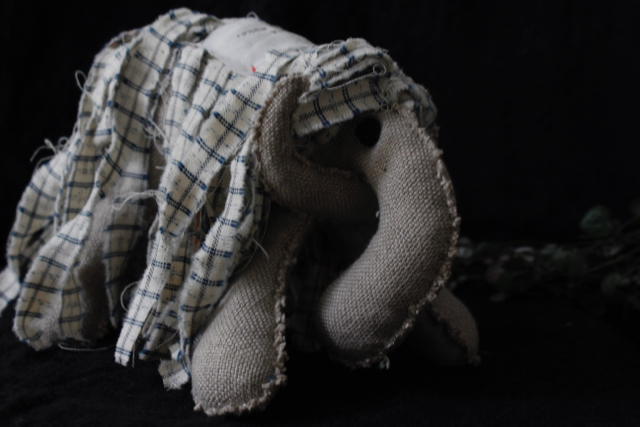 The shortsighted bear which came over to meet Mr.Hary.
They met by chance.
Mr.Hary was not surprised.
The shortsighted bear was considerably surprised.
"He, Hello."
The shortsighted bear talks.
Mr.Hary does not open the mouth.
If anything, the shortsighted bear is a poor talker, too.
"this, a letter."
Mr.Hary receives it in silence.
After having become the expression surprised at a little, he showed a sorrowful expression, but it was expressionless immediately and came back.
Of course he did not utter the voice.
…Silence continued.
They did it a little, and Mr.Hary who put a letter away started glasses in accord with the bear.
The shortsighted bear receives glasses in silence whether you read the situation.
When the bear wear glasses, it seemed that the world opened out.
He felt even an impression on the glasses which matched oneself.
However, the bear which read the situation repressed an impression and feigned peace.
In addition, silence continued.
A bush moved with a rustling sound then.
Mr.Hary does not think; "Oh.." He said.
The animal such as the mammoth such as the mop came out.
Three movement stopped.
Everybody seemed to read the situation of the place.
It is an expression of Mr.Hary to be clearly different a while ago.
Mr.Hary keeps on having a face loose.
The shortsighted bear which read the situation left the place slowly.
The shortsighted bear which eyes came to look like might become good at to read the situation.
next episode…
針先生に会いにやってきた近眼の熊。
偶然とも言っていいだろう、ばったりと出会った。
針先生は驚きもしなかった。
近眼の熊はかなり驚いていた。
「ど、どもです。」
近眼の熊は話しかける。
針先生は口を開かない。
近眼の熊も、どちらかというと口下手だ。
「こ、これ、手紙です。」
針先生は、黙って受け取る。
少し驚いた表情になった後、悲しげな表情を見せたが、すぐに無表情に戻った。
もちろん、声は発さなかった。
…沈黙が続いた。
少しして、手紙をしまった針先生は、熊に合った眼鏡を出してきた。
空気を読んだのか、近眼の熊は黙って眼鏡を受け取る。
熊が眼鏡をかけると、世界が開けて見えた。
自分に合った眼鏡に感動すら覚えた。
しかし、空気を読む熊は、感動を押し殺し、平静を装った。
また、沈黙が続いた。
その時、茂みがガサゴソと動いた。
針先生が思わず、「あ…」と言った。
モップのようなマンモスのような動物が、出てきたのだ。
3匹の動きが止まった。
皆、その場の空気を読んだらしい。
さっきと明らかに違うのは、針先生の表情だ。
針先生は、顔が緩みっぱなしだ。
空気を読んだ近眼の熊は、その場をゆっくりと離れた。
目が見えるようになった近眼の熊は、空気を読むことが得意になったのかもしれない。
つづく。